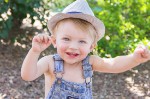 "Why is there not a 6* option? Alicia is an amazing photographer, extremely professional and produces great work as is obvious from her portfolio. What you may not know is what a great personality she has. She is inspiring, dedicated, creative, and altruistic. She was awesome with my 1 year old son who ran around like crazy.. And she kept up even with an injury. The results were awesome! We couldn't be happier. If you are lucky enough to meet this lady you'll understand why she has such raving fans! ~SuperPickyMomWithProPhotographersInTheFamily"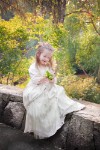 "One word... AMAZING! She made it so easy to take photos of our family & our little girl for a Couture shoot. Alicia has amazing skills as a photographer & is a beautiful person with a shining personality. Her talented work shines. Her personality shines. Her energy shines. I enjoyed working with her & feel the experience & resulting product were well worth the cost. It's just a shame that she lives in another state. Side note... she's amazing with children as well!! My daughter walked right up & gave her a hug at 1st meeting her."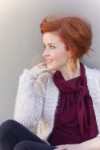 "I have worked with several photographers over the year. Without a doubt, Alicia is the BEST! The sweetest soul and the most talented artist!"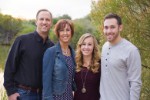 "Alicia is a amazing women inside and out! Her love and passion for what she does is evident in every picture she takes. We love our family photos and the time we got to spend with her. She is an amazing photographer and always puts the best interest of her client first. Thank you Alicia for the memories that you captured for us and making it so much fun! Our home is now complete with all your beautiful photos!"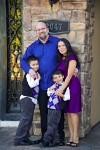 "Alicia is so amazingly talented and sweet. She has photographed my family and is so good with children. Her love for people and what she does makes for an extraordinary experience. Not to mention, incredible pictures that will be cherished for a lifetime on. Love, love Alicia!"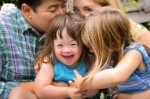 "She's the hardest workin woman out there..literally willing to jump jump jump to get my kids to smile.Her work is art in a unique way I've never seen.We loved our experience."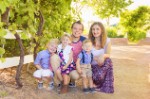 "Alicia was wonderful with my kiddos during my pics! She truly has a way with little ones and captures them beautifully!"
"I have to say the photos taken by Alicia are absolutely breathtaking. She has a true gift in capturing not just my childs beauty and innocence, but that of all the princesses. She is so creative and gifted in what she does. Her passion and vision show through her work. I would love for my daughter to continue to work with Alicia and the other girls in the future. Not only will I be using her services again, I will recommend it to everyone I know. Alicia, thank you for the opportunity and the beautiful photos of my daughter that I will forever cherish as well as an experience she will always remember."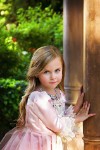 "Alicia is an amazing photographer and an even better person. She made my daughter feel like a real princess and the pictures are just STUNNING! She strives for every little girl to feel loved and beautiful, and she succeeds 100%!Every little girl (and mom) should experience this!"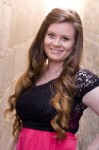 "This lady is the best thing on planet earth!!! She is so caring and loving, it defiantly show on her photography. She makes photo shoots so fun and inspiring, she lifts your spirits and defiantly makes you feel great about your self after wards!!! Truly am angle from heaven! I give her all 5 starts because she is just that AWSOME (sic) at her job!!!!!"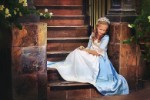 "The pictures that Alicia does are amazing! She made my daughter feel extra special. She has a creative eye that a true artist has!"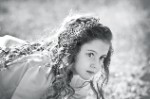 "So happy I found Alicia!! The entire experience from the first meeting to discuss what we were looking for and for her to get a feel of my daughters personality, to the shoot, and the end result pictures was amazing! Alicia made Ayla feel so special. I was blown away by the pics and the creative artistic touches that turned our ordinary park session to a winter wonderland! I would recommend Alicia to everyone!"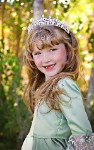 "The pictures from my daughters princess shoot turned out amazing! Alicia is great to work with and has a true passion for photography which definitely comes out in her work! We had an awesome experience with her "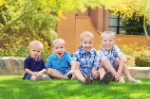 "We won this session from our Pediatric Dentist and we are so thankful. This was the first time I was NOT disappointed with the pictures. Alicia took the time to get our kids to smile and create some amazing pictures. She was super excited to shoot our family and that meant a lot to us, especially with our 4 boys! The customer service was amazing, also! She came to us and hand delivered our photos! We HIGHLY RECOMMEND her to anyone! We have found our photographer! Thank you and may God keep blessing your business!"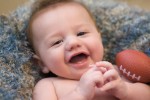 Absolutely AMAZING pictures!!! Alicia has a creative eye like no other!! She is patient with our son (and his mommy too!). She takes great pride in her work which is reflected in each photo!! I HIGHLY recommend her!!!! You WON'T be disappointed!!!!